4ton Gas Fired Steam Boiler Installation & Commissioning In Egypt
On November 15,2018. Yuanda professional engineer Mr. Gao went to Egypt, for installation and commissioning work.
Industrial Gas Oil Diesel Fired Steam Boiler Features:
1. Adopting the latest technology, it is designed with a combustion chamber with large volume. It is equipped with a world-known burner, making the combustion more sufficient and ensuring higher efficiency and lower failure rate.
2. It adopts advanced corrugated furnace pipe structure, increasing the heat surface area, and satisfying free expansion of the furnace pipe after heating.
3. It uses a spirally corrugated tube, strengthening heat transfer and eliminating welding stress.
4. It adopts wet back structure with high reliability and low maintenance cost.
5. It has protective functions of overtemperature, overpressure, water shortage, leakage detection and flameout, ensuring safe and reliable operation.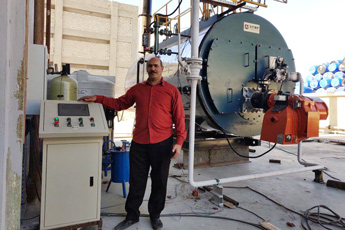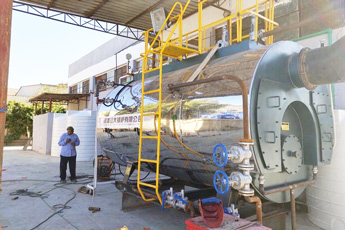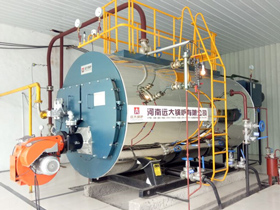 Gas/Oil Steam Boiler
This boiler is horizontal type,fire tube,three pass shell boiler.It is designed with a combustion chamber with large volume.It is equipped with a world-known burner,making the cumbustion more sufficient and ensuring higher efficiency and lower failure rat
Inquiry
Please feel free to submit your inquiry information to us. We will contact with you as soon as possible
Copyright © Henan Yuanda Boiler Corporation Ltd. All Rights Reserved Site Index Product Index