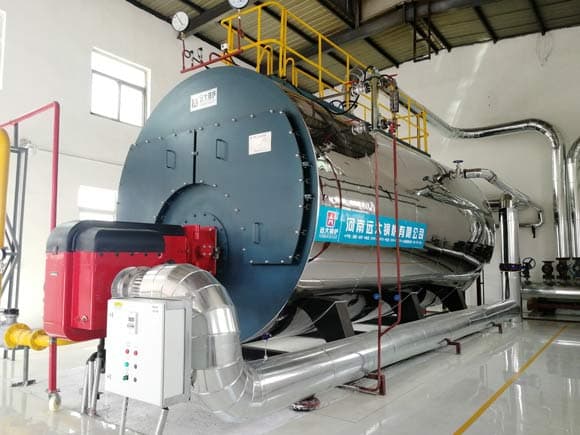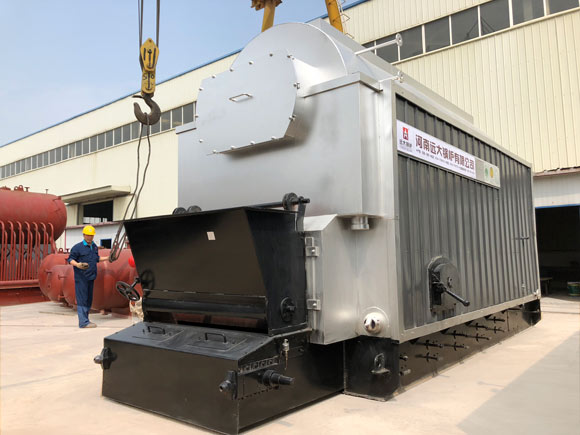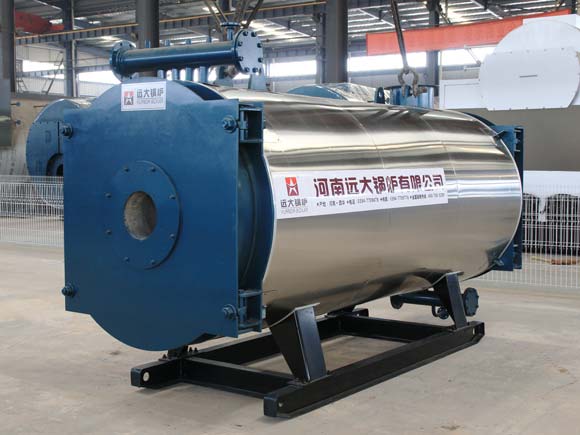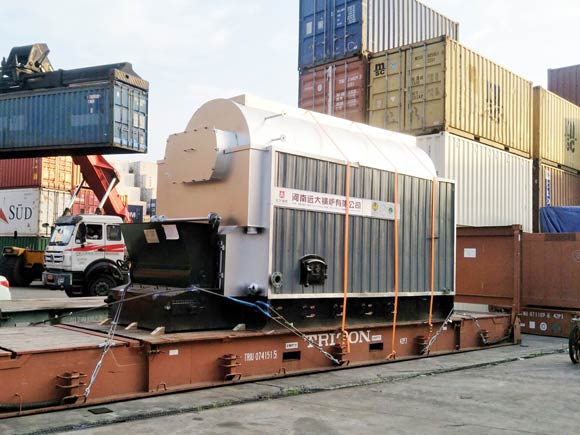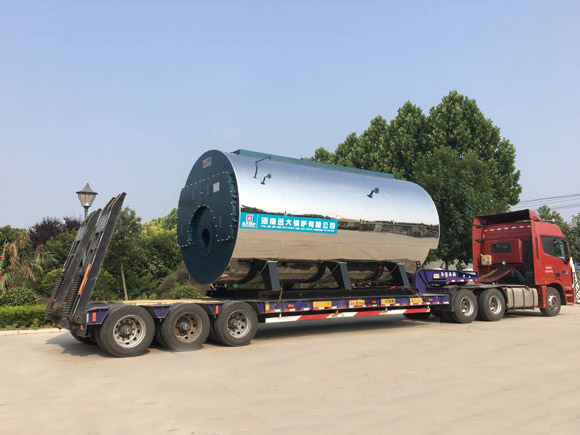 Industrial Boilers
Boiler types:Steam boiler, Hot water boiler, Thermal oil boiler
Capacity:0.3t/h--50t/h; 300kg-50000kg; 20Hp-3000hp;
Pressure:0.4MPa~2.5MPa
Fuel:Natural gas/oil/Diesel/heavy oil; Biomass/wood/rice husk/palm oil shell/bagasse; Coal/solid fuel;
Get price
Send Message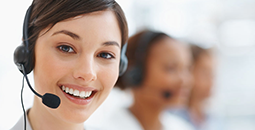 Contact us
Skype/whatsapp:
+86 15038393653
Introduction
We provide various models of Industrial Boilers to meet the requirement of most industrial production, including Steam Boiler, Hot Water Boiler, Thermal Oil Boiler, Fire Tube boiler, Water Tube boiler, Electric Boiler, Horizontal & Vertical Boilers. To Know more, feel free to contact belcy@yuanda-boiler.com
1. Patent design, strong output, long service life
2. Stable operation, low maintenance rate
3. Large furnace space, strong load adaptability
4. Simple structure, easy to install and maintain
5. Low water quality requirement, big water volume
6. Multiple protection device, safe and reliable operation
7. Large combustion chamber, Automatic and stable operation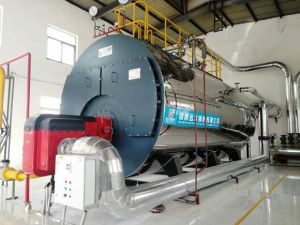 1. Stable operation, low cost
2. Strong adaptability for fuels
3. High automation, easy operation
4. Strong output, great overload capacity
5. External thermal insulation material,low heat loss
6. Large combustion chamber, high combustion efficiency
7. Dust removal equipment, clean and environmental protection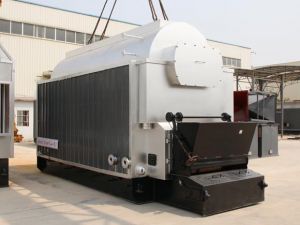 1. Adopting three-return wet-back structure
2. Close-packed coil tube, larger heat load ability
3. Multiple security protection functions, safety and reliable
4. Large front and rear door design, convenient for overhaul
5. Energy saving device, improve efficiency of thermal utilization
6. Usage: Oil Chemical Factory/ chemical fiber industry
wood processing/paper/building materials/food industry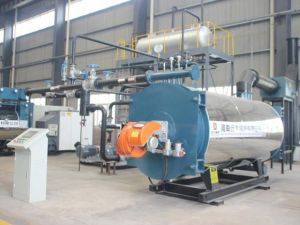 Boiler Application:

Beverage factory, Food processing industry, Textile factory, Printing and dyeing factory, Garment factory, Paper mill, Plywood factory, Poultry feed mill, Refinery, Rice mill, Noodle factory, Sugar mill, Wood processing industry, Carton factory, Cardboard factory, Dyeing mill, Leather factory, Packaging industry, Central heating, Greenhouse, Hospital, Rubber factory, Slaughterhouse, Soap factory, Bitumen plant, etc.
Features
Why choose Yanda Boiler?
1. Yuanda boiler is designed for more than 25 years life span
2. One years Warranty & life-long maintenance services & full-life counseling services
3. With over 60 years' experience in boiler design, technique, production, installation and operation.
4. Powerful technical support, full experiences in boiler making and selling inland & abroad.
5. Consultation service: Provid technical data for choosing equipments, layout drawing,foundation,general drawing.
6. Installation service: Engineers will be dispatched to the installation site to help install the customers' boilers.
7. Training service: We also provide necessary training about boiler operation and daily maintenance to local workers.
8. Yuanda boiler has exported to more than 80 countries, in Middle East,Asia,Southeast Asia,Africa,South America etc.
Get Quick Quote & Professional Proposal For Your Project, Contact us Now !
Parameter
Common Tonnage Conversion Table:
| | | | | | | |
| --- | --- | --- | --- | --- | --- | --- |
| Ton/Hour | Kg/Hour | KW | KCAL | HP/BHP | BTU | LBS |
| 0.5 | 500 | 350 | 300,000 | 35 | 1,165,000 | 1,100 |
| 1 | 1,000 | 700 | 600,000 | 70 | 2,330,000 | 2,200 |
| 2 | 2,000 | 1,400 | 1,200,000 | 140 | 4,660,000 | 4,400 |
| 4 | 4,000 | 2,800 | 2,400,000 | 280 | 9,320,000 | 8,800 |
| 6 | 6,000 | 4,200 | 3,600,000 | 420 | 13,980,000 | 13,200 |
| 8 | 8,000 | 5,600 | 4,800,000 | 560 | 18,640,000 | 17,600 |
| 10 | 10,000 | 7,000 | 6,000,000 | 700 | 23,300,000 | 22,000 |
| 12 | 12,000 | 8,400 | 7,200,000 | 840 | 27,960,000 | 26,400 |
| 15 | 15,000 | 10,500 | 9,000,000 | 1,050 | 34,950,000 | 33,000 |
| 20 | 20,000 | 14,000 | 12,000,000 | 1,400 | 46,600,000 | 44,000 |
Common Pressure Conversion Table:
| | | | |
| --- | --- | --- | --- |
| MPa | Bar | Kg/cm2 | PSI |
| 0.4 | 4 | 4 | 58 |
| 0.7 | 7 | 7 | 102 |
| 1.0 | 10 | 10 | 145 |
| 1.25 | 13 | 13 | 182 |
| 1.6 | 15 | 15 | 232 |
| 2.5 | 25 | 25 | 363 |
Inquiry
Please feel free to submit your inquiry information to us. We will contact with you as soon as possible
Copyright © Henan Yuanda Boiler Corporation Ltd. All Rights Reserved Site Index Product Index